Everyone anthropomorphizes objects on different levels.  Whether it is naming your car and giving it "eyes" or gushing about your love for the intelligence of Siri. I myself have softly coaxed many rundown cars to start in the morning by rubbing the dashboard and chanting "C'mon, you can do it, I know you can!" Despite the concrete knowledge that the car can not hear me. So why ae people so comfortable with anthropomorphism or some objects, but not others? I believe it has a lot to do with how we accept the objects in to certain spaces (and not in others), the level of functionality it provides (essential or auxiliary).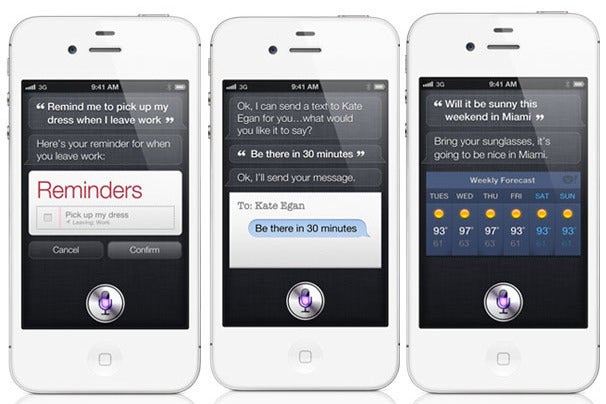 So why, then, are people so open and accepting of these sort of human-technology relationships but uncomfortable with the robots being created by MIT and Georgia Tech?
I think the answer lies in our relationship and interaction with the object, based upon the spaces the object occupies and the boundaries associated with the object, which function as "levels" of acceptable anthropomorphism.
The car, for example, has been around for a while now and has gone from luxury object to daily necessity for most households. This dependence, I believe, is part of what lends vehicles to be anthromorphized  so frequently.  We depend on them to do things for us, we need them, so they have an elevated object status. Not so elevated though that we would call them "smart" and they certainly do not obey commands (however persuasively presented to them). Additionally, they do not occupy the domestic space, they belong outside of it- in a garage or drive way. All in all, worthy of a name and maybe facial qualities and one-sided conversations bestowed by the owner but not able to interact with us in the same ways as other objects.
An object like the Roomba, on the other hand, is firmly centered inside the domestic space. Which may explain the attachment Diana speaks of in the article.                                                                                                       "When sending them off for repair, some felt a connection to their exact unit, expressing concern that theirs might be replaced with a therefore different entity than the one to which they had become attached."                                                                                                                                   The attachment and fear of replacement mentioned seems to correlate to the Roomba being familiar inside, and with, the domestic space. This is similar to the way we relate to human presence inside the home: it is one thing for your brother to let himself in to our apartment while you are out, but it is another thing all together for him to leave a friend you do not know in your apartment while you are out. The Roomba feels human because it operates, free from your direction, around the other (inanimate) objects of the domestic space with a purpose that is important to that space (cleaning). The Roomba is smarter than the car, but not as smart as Siri. It is worthy of naming and attachment to it's particular form, I believe, in no small part because of its place within the domestic space and how it occupies that space.
Siri is, to my mind, the highest level of anthropomorphic personality bestowed on an object. Siri is referenced as her own entity, separate from the iPhone that her existence as we know it depends upon. Not only does Siri take up space in the domestic sphere, she also takes up space (primarily) within the personal/ intimate sphere. Siri goes to work with you, she is always in your pocket or purse, she goes out to eat with you, and (usually) sleeps by your bed at night. Siri fufills a variety of tasks for us, though she does so on command rather than her own autonomy. However, the tasks she fulfills are more personal than the Roomba's cleaning of the household floor. Siri sends messages to your friends and family on your behalf, without you having to stop what you are doing. Siri updates your calendar, gives you restaurant recommendations, and can even remind you of what you need to buy when you arrive at the store. Siri functions at a very personal and intimate level. A level that, ultimately, was reserved for humans until very recently. Perhaps this is where people begin to feel discomfort.