One of the most striking things for me after reading Cine's article "What is a Machete, Anyway?" and considering the prompt is that, when it comes down to it, pretty much anything can be considered a weapon. For example, the prompt reminded me of an incident a few weeks ago where I got home late at night and had to walk back from the Underground Atlanta parking garage to my building downtown--and realized that I forgot my tazer. As a general rule, I do not walk around downtown Atlanta at three o'clock in the morning by myself, but in this case it was happening. So, as I looked around my car for some device that could serve as a rudimentary form of protection just in case I found my eye linger one one possible candidate: a box cutter. While not inherently dangerous or even made for the most gentle of combat, an object like a box cutter does have certain dangerous properties. It has a sharp blade and can easily be wielded with one hand due to its small size. So, after reading Cline's article I found myself wondering what is the difference, really, between: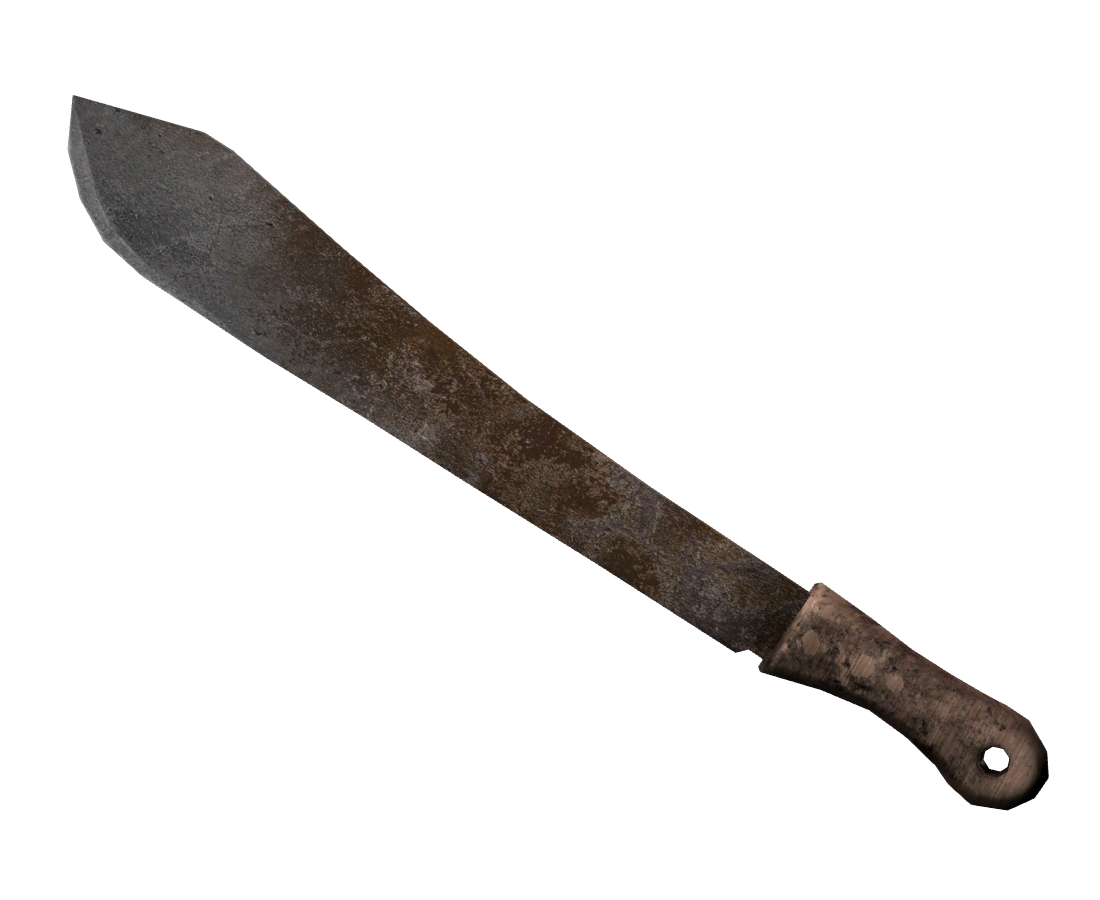 and
Assuming that the differences in dimensions, weight, and aesthetic are pretty self-apparent, it is difficult to really differentiate the two objects in terms of utility. Obviously the machete is larger and meant for different tasks, but both of these utility-based objects have the same capacity for being viewed as something dangerous. A machete is made to be a tool for hacking through various brush and vegetation and the box cutter is meant for slicing through tough material as well- albeit on a small scale. However, a machete has a striking resemblance to a sword or scimitar and a box cutter to a modern knife with a safety handle. So what is it really that separates them from their more vicious counterparts to us? Is it simply the knowledge that they are constructed for a different purpose in the same way that an assault rifle carries a different connotation from a hunting rifle? Or is it the aesthetic of a box cutter that somehow makes its potential for violence less grisly than, say, a butterfly knife?
To be completely honest, I really don't know.
To that end, what separates the potential of a cell phone from a machete? This is where I think the question gets particularly hairy, as the immediate answer seems obvious: you can't physically hack at something with a cell phone. But, you can hack information with a cell phone or send instructions that could lead to a physical hacking. I suppose what ends up being the main factor for me in determining if an object is a weapon or just is a tool is accepting that almost all objects are both. While I do not necessarily subscribe to the idea of a gun being dangerous not because of its inherent properties, but because of the individual holding it, I do think that human intent and interaction with objects can alter their perceived state. My conclusion is that all objects can possess a capacity for danger, but that people can either increase or decrease that capacity.